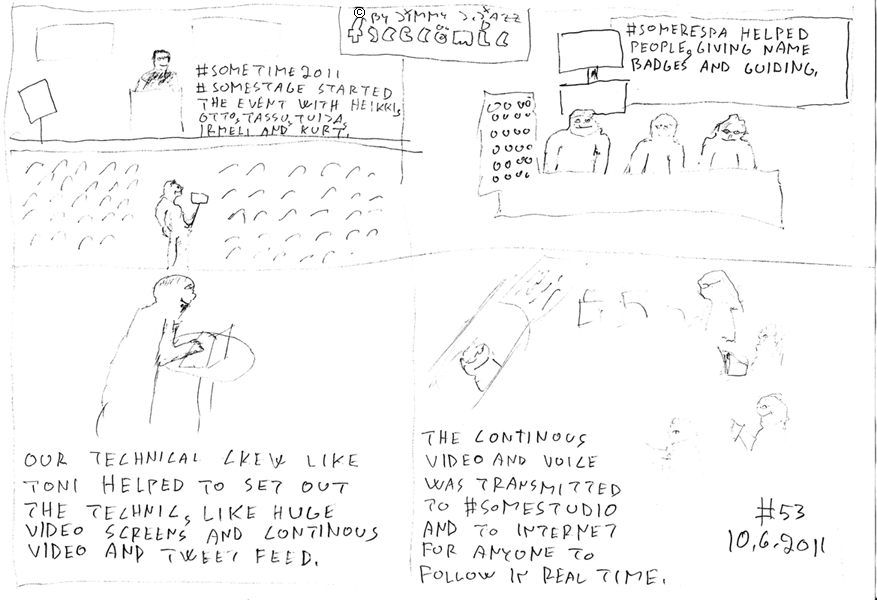 (Click the picture to enlarge it and click Esc button on your keyboard to return.)
#SomeTime2011 #SomeStage started the event with Heikki, Otto, Tassu, Tuija, Irmeli and Kurt.
#SomeRespa helped people, giving name badges and guiding.
Our technical crew like Toni helped to set out the technic solutions, like huge video screens and continuous video and Tweet Feed.
The continuous video feed including voice was transmitted to #SomeStudio in forenoon and to Internet for anyone to follow in real time.