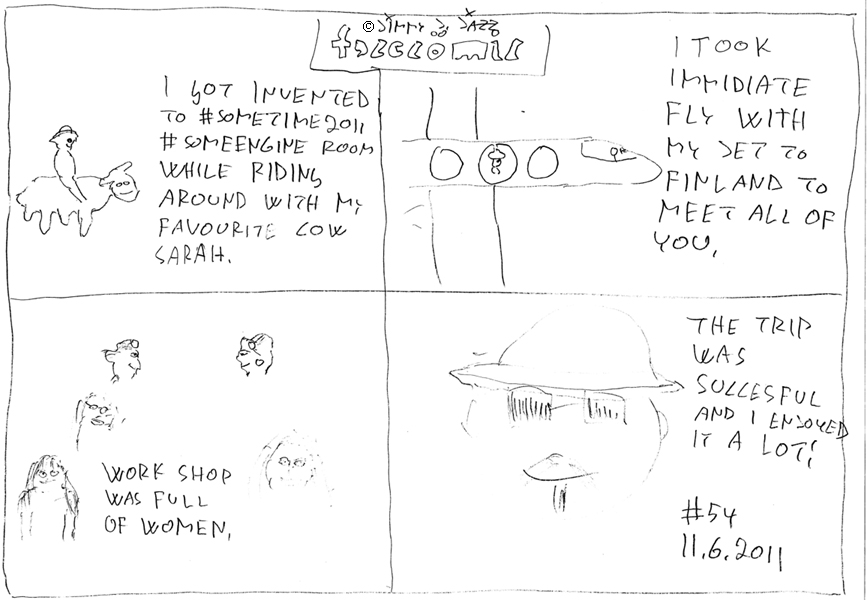 (Click the picture to enlarge it and click Esc button on your keyboard to return.)
I got invented to #SomeTime2011 #SomeEngine room while riding around with my favourite cow Sarah.
I took immediate fly with my jet to Finland to meet all of you.
Work Shop was full of women.
The trip was successful and I enjoyed it a lot!