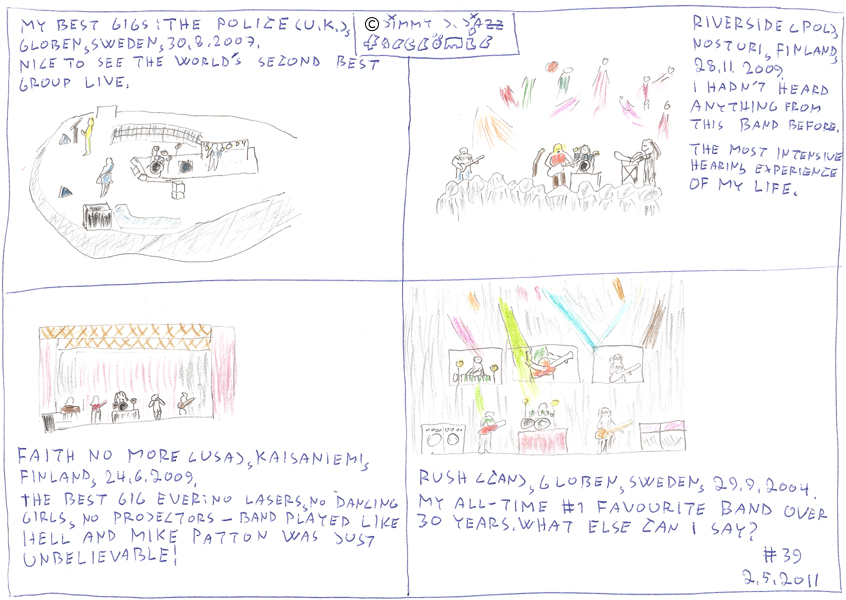 (Click the picture to enlarge it and click Esc button on your browser to return.)
My best gigs:
1. The Police (U.K.), Globen, Sweden, 30.8.2007.
Nice to see the world's second best group live.
2. Riverside (POL), Nosturi, Finland, 28.11.2009.
I hadn't heard anything from this band before the gig.
The most intensive hearing experience of my life.
3. Faith No More (USA), Kaisaniemi, Finland, 24.6.2009.
The best gig ever from any band: no lasers, no dancing girls, no projectors - band played like hell and Mike Patton was just unbelievable!
4. Rush (CAN), Globen, Sweden, 29.9.2004.
My All-Time #1 Favorite Band over 30 years. What else can I say?